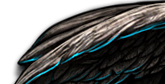 Installing.
- Extract files from archive to any folder.
- Open ACD.ini file.
- Set maximum camera distance. (game default is 1650.0)
[CameraDistance]
Enabled=Yes
MaxDistance=2200.0

- Enable or disable right click easy deny.
[EasyDeny]
Enabled=Yes

Usage.
The first variant (not working in Garena):
Run ACD.EXE, open options, setup path to HoN.EXE. When you close options window the game starts automatically.
Settings automatically saved.
When options window is opened - automatically startup not working.
The second variant (suitable for Garena):
Start hon game. Press Alt-Tab. Run ACD.EXE