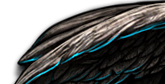 Known Issues.
None
FAQs.
Q: Can I be banned for using this program?
A: Please see
Detection status
.
Q: My antivirus reports that a virus \ trojan
A: If you downloading the software from this official website, you will not have to worry, just add the program to the exceptions. Programs of this type can contain code fragments that do not like "stupidddd" anti-virus, as well you should think of a better protection, as a rule, such anti-virus software is not able to distinguish malicious code from the useful, and vice versa.
Q: The program reports that it is not configured correctly
A: Install the latest version of
Microsoft C++ Redistributable 2010 SP1 x86
and
Microsoft C++ Redistributable 2010 x64
Q: The program does not change maximum camera distance.
A: Check that you have correctly configured ini file and you have last ACD version.